Introducing a new concept in childcare
Oya's Childcare was created to meet a need for childcare of the highest quality, coupled with an exceptional range of services to make parents' lives just a little bit easier. We aim to provide a home away from home for your child and take good care of you, as well.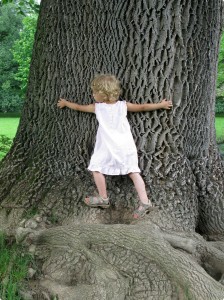 Oya's Childcare is privately owned and financed, so there's no pressure to cut costs. We never compromise on quality or service. And we go out of our way to avoid saying 'no'—with a little advance notice, we'll even take care of your child on Christmas Day.
Founders Oya Yavuz and Frauke Groenevelt have developed the concept and form a dedicated, in-house management team. Both women have held high-powered jobs in the corporate world and are mothers themselves. So they understand the challenges of juggling work and family life. They are on site on a daily basis to ensure Oya's delivers what it promises: outstanding childcare with amazing flexibility and service.
Our nannies and other qualified staff take the best possible care of your little (and not so little) marvels aged from 2 months to 12 years. They have been selected because they truly care about the well-being and personal development of every child entrusted to them.
Your child's safety and security—both emotional and physical—are a very high priority for us. So is health and hygiene: we have a domestic staff member to keep everything spotlessly clean and we have designed our center to minimize health risks. For example, we have diaper changing rooms well away from areas where food is served.
The look and feel of our center are special, too. Light, transparency, safety and security are the key words. In a spacious, modern building overlooking the landmark Olympic stadium in Amsterdam Zuid, we've worked with an architect to create a series of home-like units for small groups, each with their own bathroom, pantry and areas for play or rest. Internal walls of safety glass enhance light as well as the visibility of children and their carers. Quality materials and natural colors are used throughout. There's a well-secured spacious playground where children from different age groups can play separately, under the supervision of staff.