Health & Safety
We leave nothing to chance when it comes to protecting the health and safety of the children in our care. Your child's well-being is our concern. This commitment is reflected in the quality of Oya's staff, the design of our center and our policies governing safety, security, hygiene and health. Our aim is not merely to comply with the relevant national and international requirements but to do even better.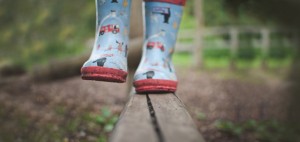 The basis is a great team. Oya's employees are well-qualified and totally committed to looking after your little miracles as if they were their own. Staff are selected after careful screening and receive in-house training in Oya's philosophy, policies and protocols. These include procedures to ensure the children entrusted to our care are properly supervised and safe at all times.
There are always at least two staff members keeping an eye on a group—and each other. A member of Oya's management team is in house every day to monitor and uphold the highest of standards, as well as to lend an extra hand. Management fosters an open, professional working climate that brings out the best in employees.
The center itself is designed to be as safe and secure as possible. Access is controlled by a personal code and by a staff member in the reception office. The securely fenced garden can only be reached via the building and children can't leave the garden on their own. The clever organization of interior spaces and use of transparent materials facilitates supervision. In the less visible areas we ensure transparency using vision and sound enabled baby monitors.
Oya's Childcare has been professionally childproofed to eliminate potential safety hazards. So young children can do what comes naturally—explore their world—without risk of serious injury. Should an accident happen despite all our precautions, our staff know how to respond. They are all trained in First Aid, and we have clear accident and emergency procedures in place.
Oya's childcare professionals also focus on protecting children's emotional safety. They will treat your child with kindness and respect, and encourage him or her to treat others the same way. We have a procedure in place for preventing bullying. To minimize aggressive behavior like biting and hitting—common among toddlers—we make sure there are plenty of playthings to go around and teach children to use their words to resolve conflicts.
We take great care of hygiene and health
Oya's hygiene protocols are designed to minimize the spread of germs and promote health. Here's an idea of what you can expect:
The center is thoroughly cleaned and toys are disinfected every day.
Bed linen for children are never shared.
The entire center is well ventilated and we take the children out into the fresh air every day.
Children and staff wash their hands with warm water and disinfectant before every meal and snack, after visiting the bathroom, after playing in the garden and more often if they have a cold. Staff also wash their hands after checking or changing a diaper and before handling food.
We keep our pantries spotlessly clean and store food appropriately, at the right temperature. Our housekeeper is trained in good food handling procedures.
The diaper changing areas are completely separate from the spaces where children play and eat. Separate bathrooms prevent odours from spreading while staff visibility in accordance with the 'two sets of eyes' principle is secured.
Our health policies also support disease prevention and management. For example:
We ask parents to keep their child at home if he or she has a contagious illness other than a mild cold. This protects the other children at the center and is in the interest of the sick child, who needs rest rather than stimulus.
If your child has a non-contagious illness, we will decide in consultation with you whether your child would benefit from coming to the center and whether a modified program is needed.
If your child has an allergy, we will fully support the management plan you recommend. This support might include helping your child to take medications, adapting our menus or modifying activities.