Complaint procedure
At Oya's, we do not only think it's very important that children feel safe and secure; we also believe it's essential that you can leave your little miracle with us with confidence. We try to be open, transparent, and accessible.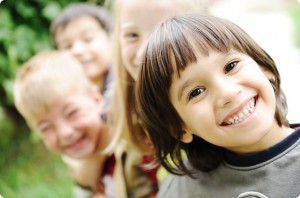 If you aren't satisfied with something, you can turn to the management to find a suitable solution. You can come to us at the office, or you can contact us by phone or by email and/or make an appointment.
If you feel that staff is not dealing with your complaint in a satisfactory manner you can send a formal complaint to management of Oya's Childcare to info@oyas.nl. Oya's Childcare has an internal complaint procedure to deal with complaints received. This procedure describes how we deal with and register complaint from parents. The written complaint procedure document can be viewed by parents at our Oya's Childcare offices.
External complaint procedure
If despite the above the internal complaint procedure is not dealt with in a satisfactory manner parents can then seek information, advise and mediation at Klachtloket Kinderopvang www.klachtenloket-kinderopvang.nl (in Dutch). Parents can also register their complaint at the Geschillencommissie www.degeschillencommissie.nl (in Dutch).
In some exceptional situations complaints can be brought directly to the Geschillencommissie. Their procedure can be found on www.degeschillencommissie.nl/over-ons/commissies/kinderopvang/ (in Dutch).
In previous years parents could turn to Stichting Klachtencommissie Kinderopvang (sKK) for the external complaint procedure. In 2014 the sKK has not received any complaints from parents or the parents' committee. Please find below the Complaints Free Letters from the sKK as well as our Annual complaints reports for 2014 and 2015 (all in Dutch):