Supporting your child's development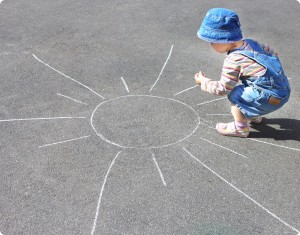 Oya's Childcare aims to foster the development of children in their most formative years. Our nannies and other qualified staff provide outstanding care for your little miracles.
Every child is placed in a fixed group with the same nanies to take care of him. We keep our groups small, so that our carers have plenty of time to give your child personal attention as well as encouraging the group interaction that is so important for social development. Our nannies are childcare professionals who want to help children explore their own interests and talents, at their own pace.
Children are naturally curious. In an environment that is physically and emotionally safe, supportive and enriching, they can give free rein to their natural inclination towards exploration. And that's how they develop. Oya's Childcare is designed to provide such an environment: a home away from home for your child—with new playmates and lots of age-appropriate activities as a bonus.