A clear structure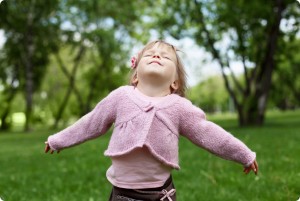 We know that children of all ages thrive on the right balance between structure and freedom. The younger they are, the more important it is for them to have a regular daily routine. Inversely, the older they are the more they need to take initiatives and spread their wings, within safe and clearly defined limits.
Oya's childcare professionals therefore follow daily schedules that are tailored to the age of the children in their care. A clear structure without rigidity is the guiding principle.
Daycare schedules
For babies, we try to follow the child's established daily rhythm as closely as possible. After that, if you feel your child is ready, we will start introducing him or her to the group's shared routine of eating, sleeping, play and out-door time.
Out-of-school care
Oya's childcare center offers school-age children a reassuringly familiar environment and routine outside of school hours, with increasing opportunities for individual activities, inside the center and further afield, as they get older. Regardless of their age, we make sure all the children in our care—and you as parents—know what to expect at different times of the day.
Flexibility and continuity
Because we offer parents so much flexibility in scheduling their child's care, children move in and out of groups at various times during the day. We make every effort to manage these arrivals and departures smoothly, so that they don't disrupt the group or cause distress. There's always an extra member of staff available to coordinate and support this process. Where possible, we group late stayers together, so that individuals don't feel left behind or left out.