Out-of-school care for children from 4 to 12 years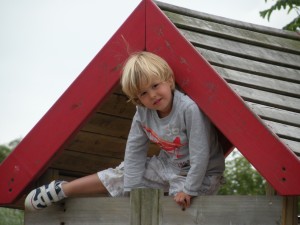 For many parents, the mismatch between primary school hours and their own working hours is a logistical nightmare. Oya's unique concept of childcare tackles that problem by providing incredibly flexible out-of-school care.
Before school, after school, at the weekends and during holidays, Oya's childcare center offers children between the ages of 4 and 12 a safe and caring environment where they can feel at home, socialize with other children, have fun or unwind.
In line with our pedagogical vision, Oya's out-of-school program is richly diverse and designed to support the development of the individual child.
The younger ones can enjoy a variety of sports, arts and crafts, music and games—but also relax with a book or talk about their day. Older children are encouraged to expand their horizons by trying out new activities as well as pursuing their own hobbies, sports and interests. There are lots of sporting and other activities on offer in the neighborhood. We'll organize transport to and from your child's sports club and swimming lessons, help with homework, in-house (private) music lessons and a host of other learning opportunities. For more information, click here.
In line with our commitment to your child's well-being, we serve wholesome warm meals and healthy snacks. Our center is light, attractive and designed with your child's safety and security in mind. Groups of younger and older children have their own 'home base' of rooms set up for play, rest and relaxation, homework, arts and crafts, and much more. There's a well-secured outdoor playground, with separate areas for different age groups.
Oya's standard hours for out-of-school care are from 7:30 am to 6:30 pm, Monday to Friday. But if you need to drop your child off even earlier or pick them up after a (business) diner or concert – no problem.
Extended hours (before 7:30 am and after 6:30 pm) are charged at a higher hourly rate than our standard daycare. For more details about Oya's rates, click here.