Nannies
No-one can do the job of parenting better than parents. But our pedagogically trained staff have the knowledge, expertise and interest to support them in this role. Oya's nannies are the very best: well-qualified childcare professionals who genuinely care about children as well as caring for their well-being and development.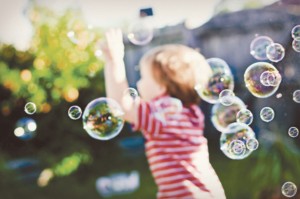 Our nannies undergo a particularly rigorous screening and selection procedure, so thatyou can be sure your child is in excellent hands at Oya's. Applicants with the right qualifications and motivation are interviewed at least twice by Oya's management team, complete a detailed questionnaire, provide a declaration of good behavior and at least two references, and go through a two-month try-out period before being accepted as fully-fledged members of Oya's pedagogical team.
All of Oya's nannies have an appropriate pedagogical qualification from a tertiary college of intermediate or higher vocational education (the Dutch MBO and HBO schools, respectively). We ensure a good mix of the two: MBO-level nannies who are practical, creative and communicative, and HBO-level nannies who have additional academic expertise in child development. Together, they provide the warm and supportive environment that children need to feel safe and develop to their full potential.
Our pedagogical employees receive further in-house training in Oya's vision of childcare and ongoing support from a pedagogical coach. Oya's management team regards continuity of care as a high priority and foster this in the way they roster and take care of staff.