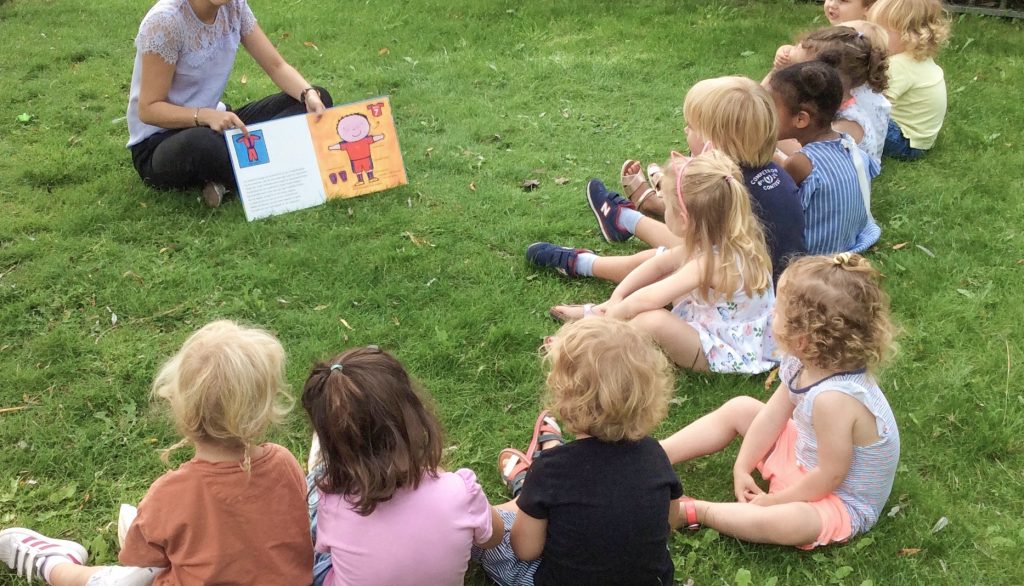 Daily focus on child development.
At Oya's childcare we acknowledge the importance of playing in a child's life - as a source of learning and fun - and their natural talent for it. In line with our pedagogical vision, we offer children a wealth of opportunities to participate in age-appropriate activities that support their emotional, cognitive, physical, creative, and social development.
Our programs for the little ones and after-school-care are aimed towards fulfilling the needs, interests, and skills of individuals, where we also stimulate them to interact with others and let them discover how to integrate within a group.
Every day there are fixed returning activities that the children will start to recognize after a while. By doing this, their day becomes structured and clear which will give them a safe feeling. We strive for a good distribution between activities and relaxation.
In addition to the 'everyday' activities, we try to feed them with natural curiosity and stimulate the exploration behavior of children. We organize any special activities that are focussed on the development of physical, creative, expressive, cognitive, and language skills. Many of these activities aren't organized by our nannies but by professionals that we acquire. For example music, yoga, theater, computer class, judo, and much more.
The days that these – external – lessons are given rotate every so often so that everyone has the opportunity to attend the lessons.
Through the parent portal, you can find pictures of the daily activities we do with the children.