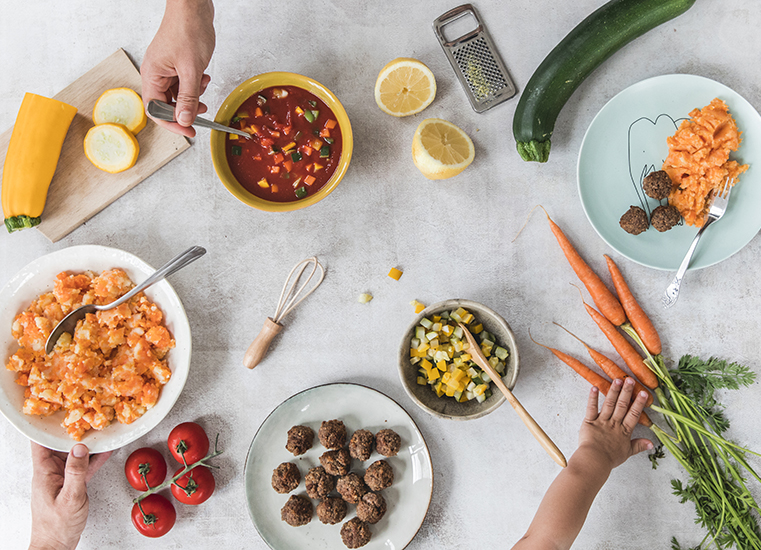 Our vision on the importance of healthy nutrition.
Healthy and balanced nutrition is one of the most important pillars in the health and well-being of children. That is why we wield a nutrition policy with high-quality standards. Ever since our start we have been working together with Madaga.
The meals Madaga provides are prepared with fresh, natural ingredients. They make sure that there's a variation in structure, types of food, and nutritional values. As much as possible, they try to incorporate biological products and salt, sugar, saturated fats, and artificial additions are minimized.
The fresh and biological warm meals the children get daily at Oya's Childcare, tie together perfectly with our nutrition policy. Within the meals many different vegetables, grains & fruit are processed and are alternated each week. Madaga uses many ingredients with a high concentration of vitamins and minerals such as quinoa, olive oil, lentils, chickpeas, and broccoli. We don't use a microwave but an oven when heating up the meals so that all important nutritional values are preserved.
Aside from warm meals as lunch, the children also get a warm, biological soup from Madaga on a daily basis at the end of the afternoon.